IF you have not paid $175 to TDLR and you need to register your project online scroll to the TOP of this page and click on "TABs online Registration."
If you have PAID for your online TDLR registration and you have your TABs number but you are looking for your confirmation page please use the following instructions. The TAS Confirmation page IS hard to find!
LAUNCH PAGE: https://www.tdlr.texas.gov/TABS/Search
Go back and forth from our instruction page to the TABS search page.
Step 1: Cut and paste the TABs number you were assigned during registration where the red arrow is located in Step 1.
Step 2: Click Search
The tricky part for those of you on a laptop comes next. You will need to scroll down the page to see the results of your TABs search. The screen shot below is where you should be.
You are almost there! Click on your project # in blue. Now the TDLR page will change and create the TAS confirmation page the permit department is looking for.
The final step is to go to the print view and make a PDF copy of your confirmation page.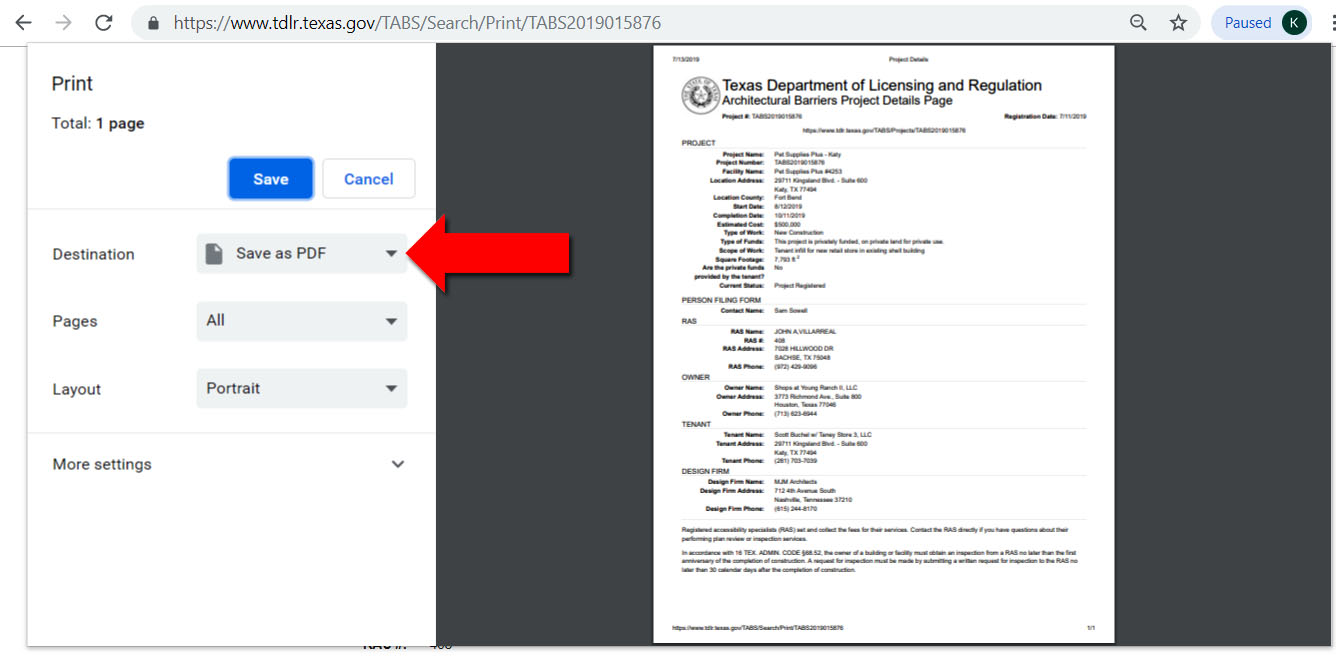 Now you have the confirmation page.
This page is intended to help you ontain a TDLR confirmation page from the TDLR TABs Search Engine in order to obtain a TDLR Plan Review and TDLR Inspection for TAS compliance.